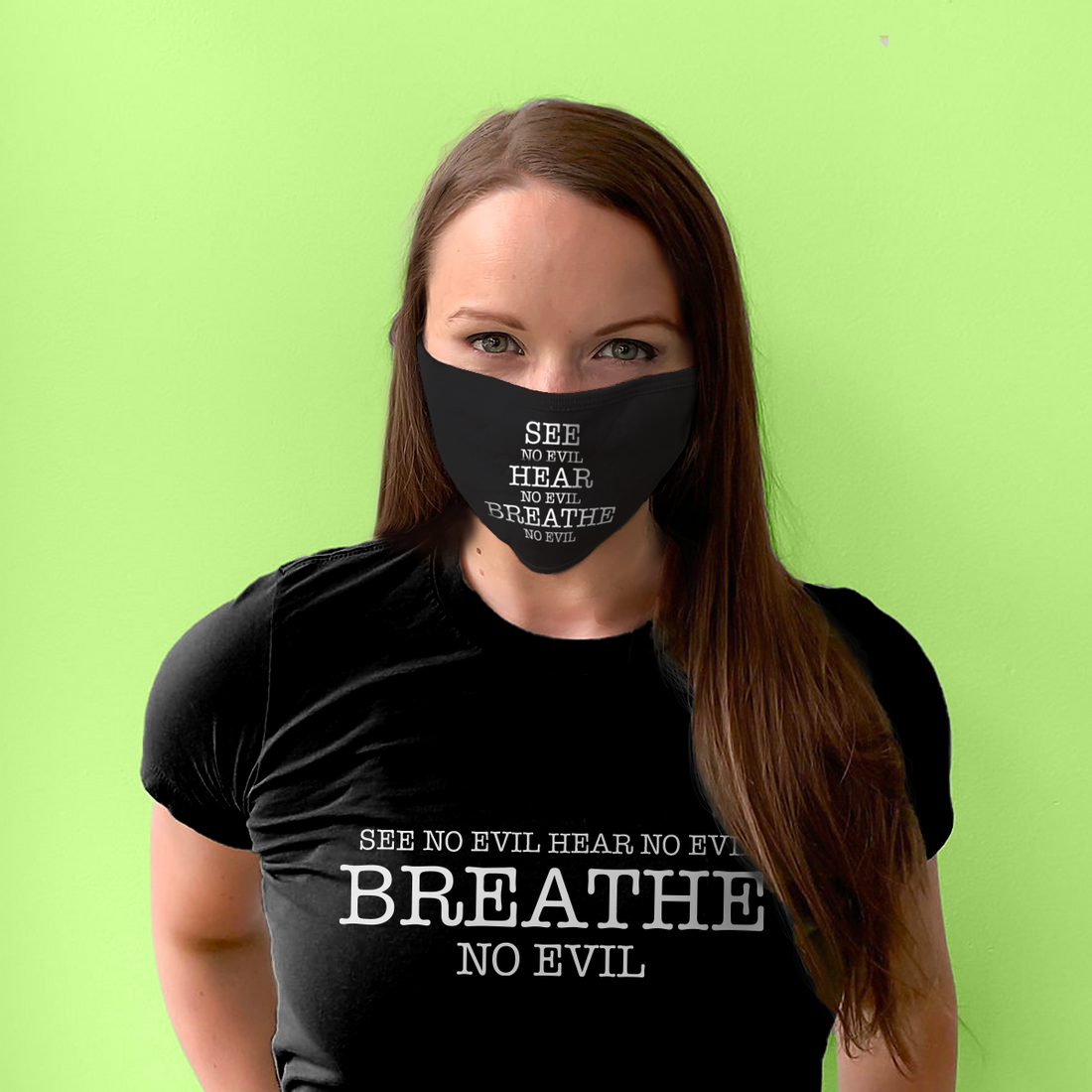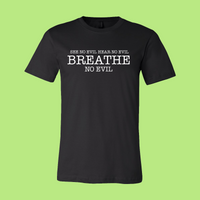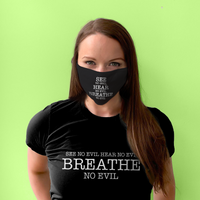 Breathe No Evil (Black T-Shirt)
Every purchase you make helps our artists innovate new ways to equip youth and uplift communities. 

Keep the germs away from your friends and family to keep them safe and healthy. But maybe germs aren't the only things that are evil. Sometimes, words are even more toxic than a pandemic. So think about what you say today and keep the air clean between you and everyone you meet! 
This item is the t-shirt only. Find the matching mask here. 
**Ships within two weeks