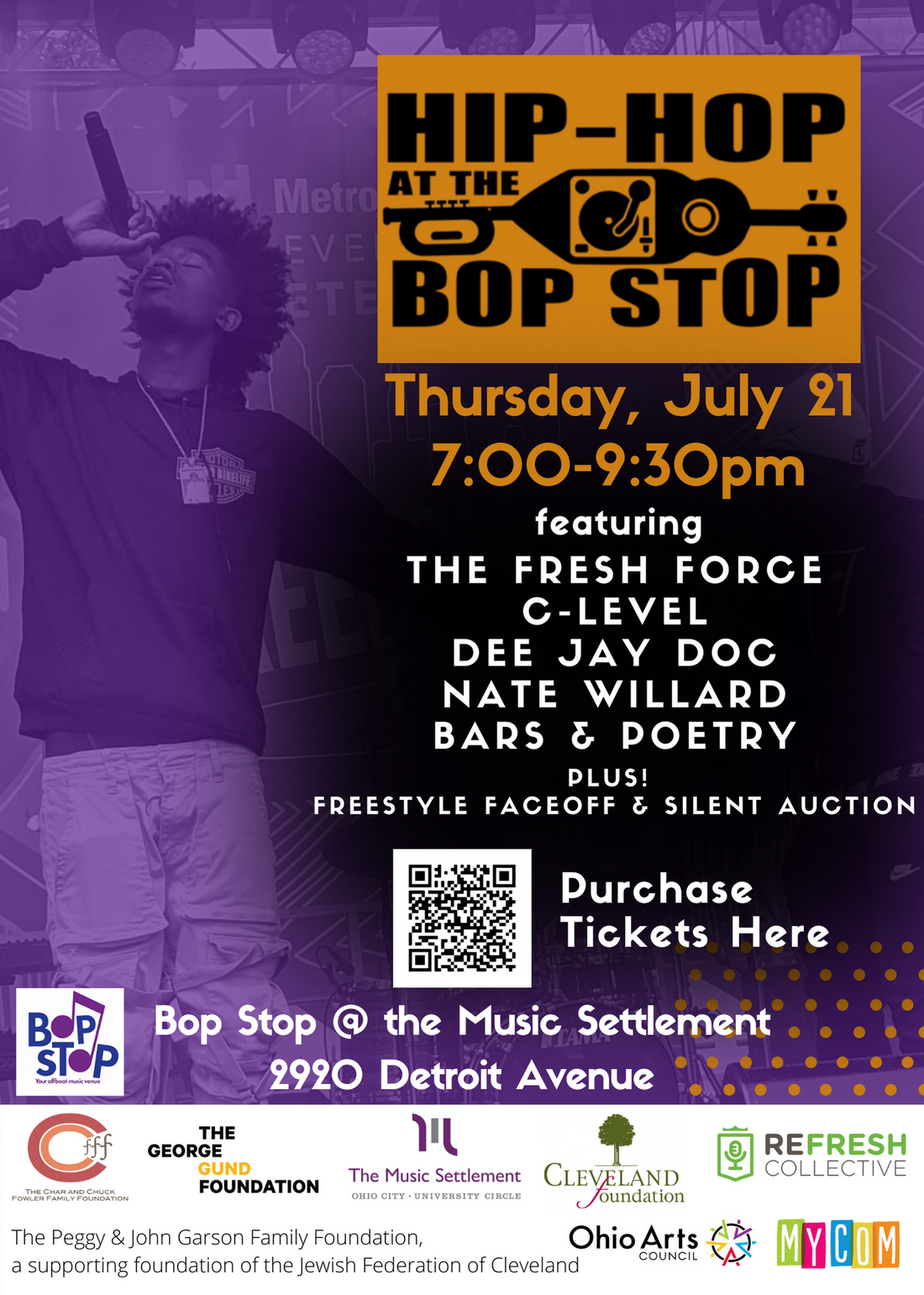 Hip Hop @ the Bop Stop - July 21 - VIP TICKET
VIP TICKET - Guarantees a table for you and your party (they must also purchase VIP tickets)—BEST SEATS IN THE HOUSE. Plus, you'll receive one food item AND one drink of your choice. Thank you so much for your support!
Refresh Collective's bi-yearly live music hip-hop concert. Artists young and old create a full evening of inspiring music and relevant words! Come join us at one of Cleveland's most intimate venues and support the work of REFRESHING the HEART of the CITY through creative arts and youth development. All ticket sales and donations go toward Refresh Collective's free hip-hop programming for Cleveland kids. 
Purchase a regular ticket: https://refreshcollective.org/products/hip-hop-the-bop-stop-july-21-ticket