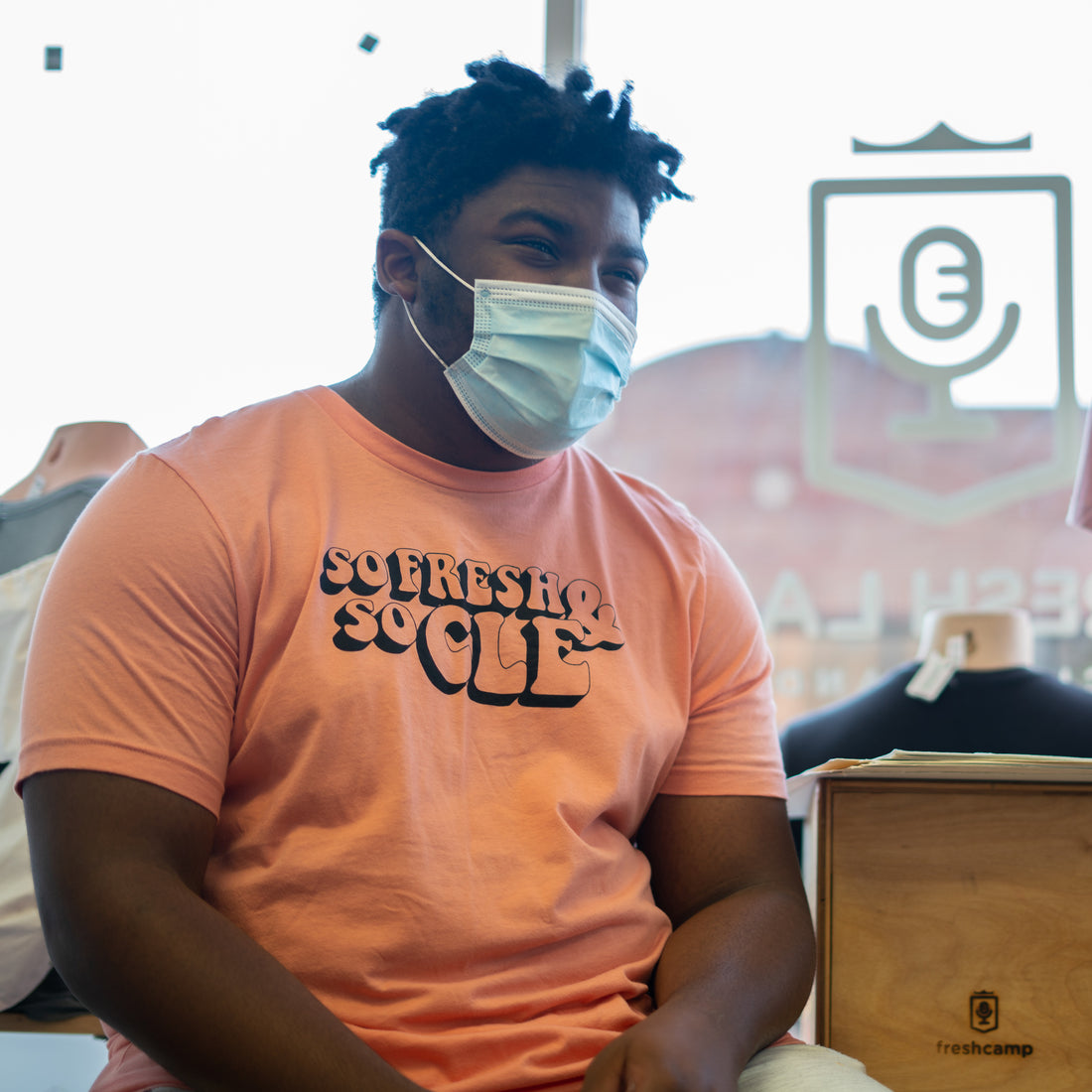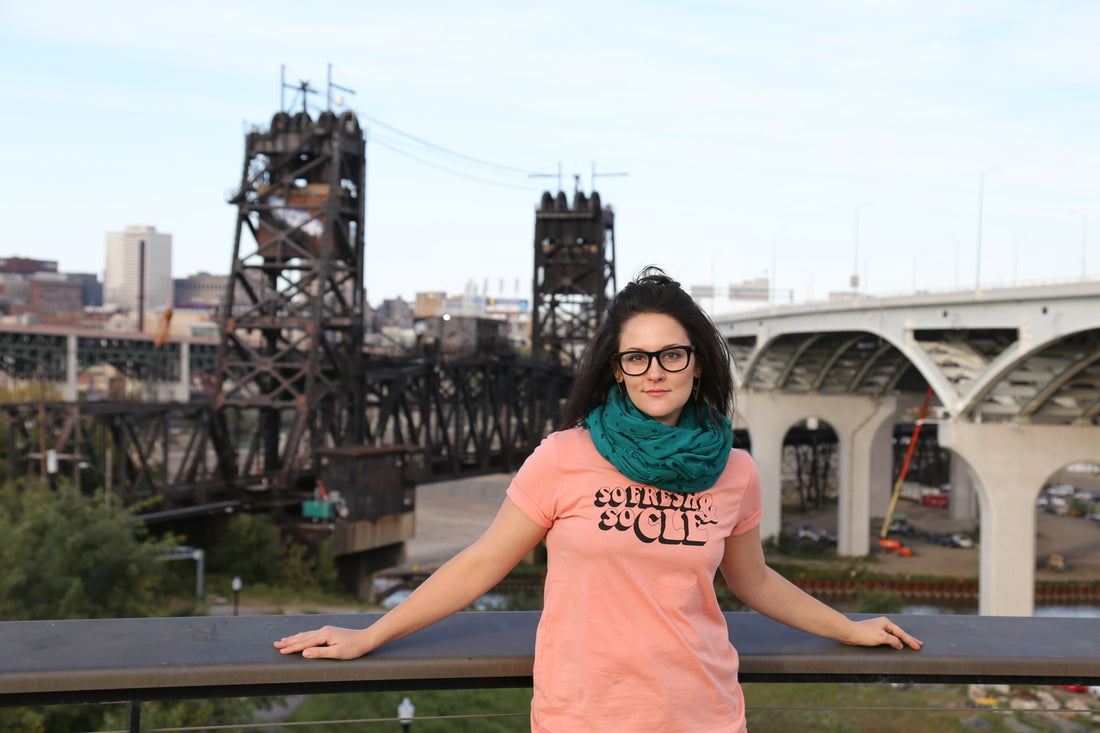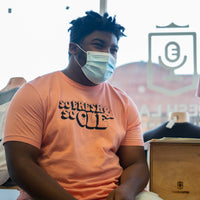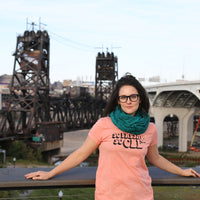 So Fresh and So CLE (Sunset T-shirt)
This shirt is designed and hand printed by staff and students at the Fresh Lab in Cleveland, Ohio.
Modeled by Jacob, a student artist in Cleveland and Angela Powell, a teacher at MC2 Stem High School. We want to honor all educators with this line of clothing and amplify our important work to support schools in the heart of the city. Model photos by Bivens Photography.