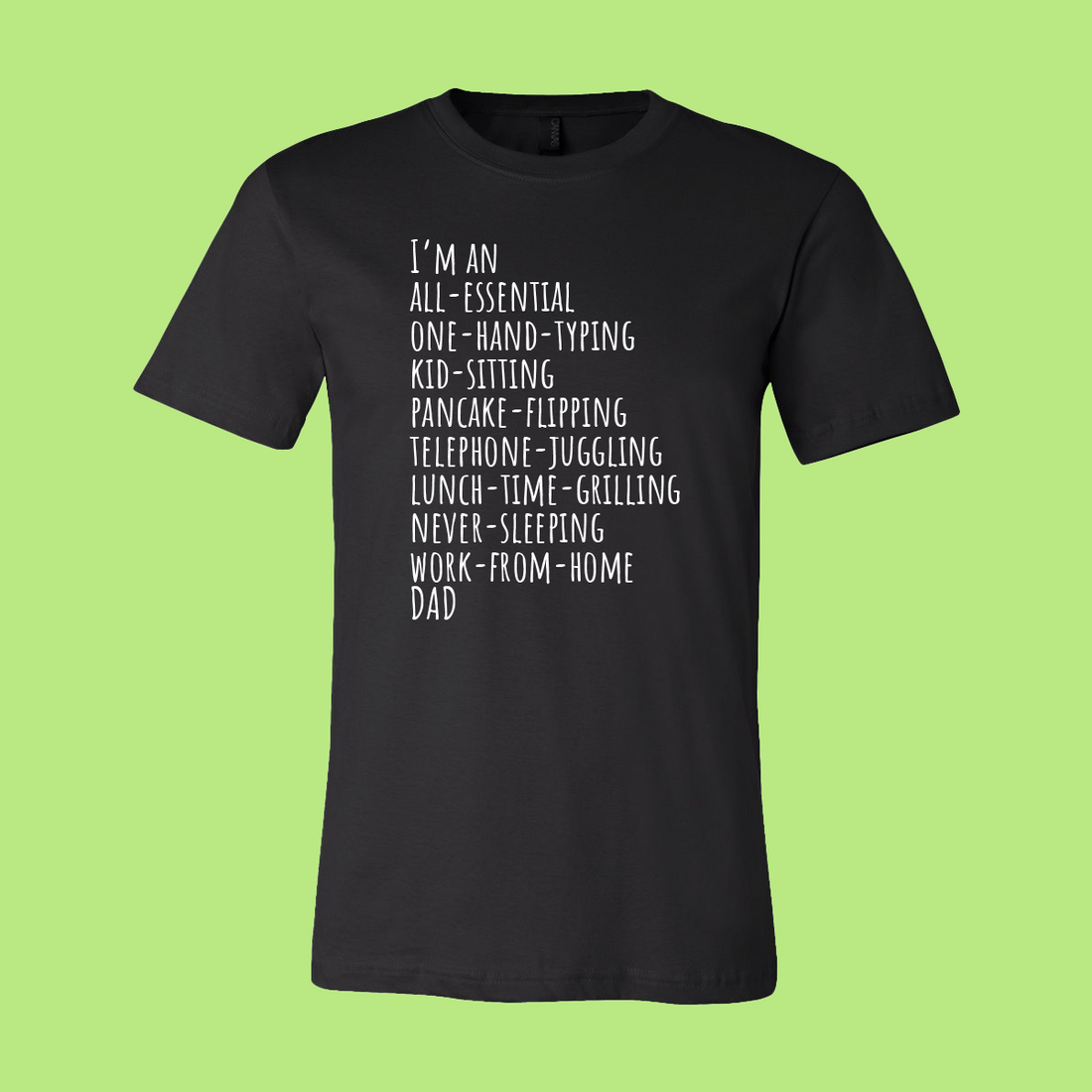 Stay-At-Home Dad (black T-shirt)
Every purchase you make helps our artists innovate new ways to equip youth and uplift communities. 

Here's to the dads who are spending all day hanging out with their kids. It's hard work staying at home, especially when you're juggling work and babysitting! But dads are all-essential, so if you're a dad staying home with your kids during this crazy time, we just want to say: thank you! 
**Ships within two weeks