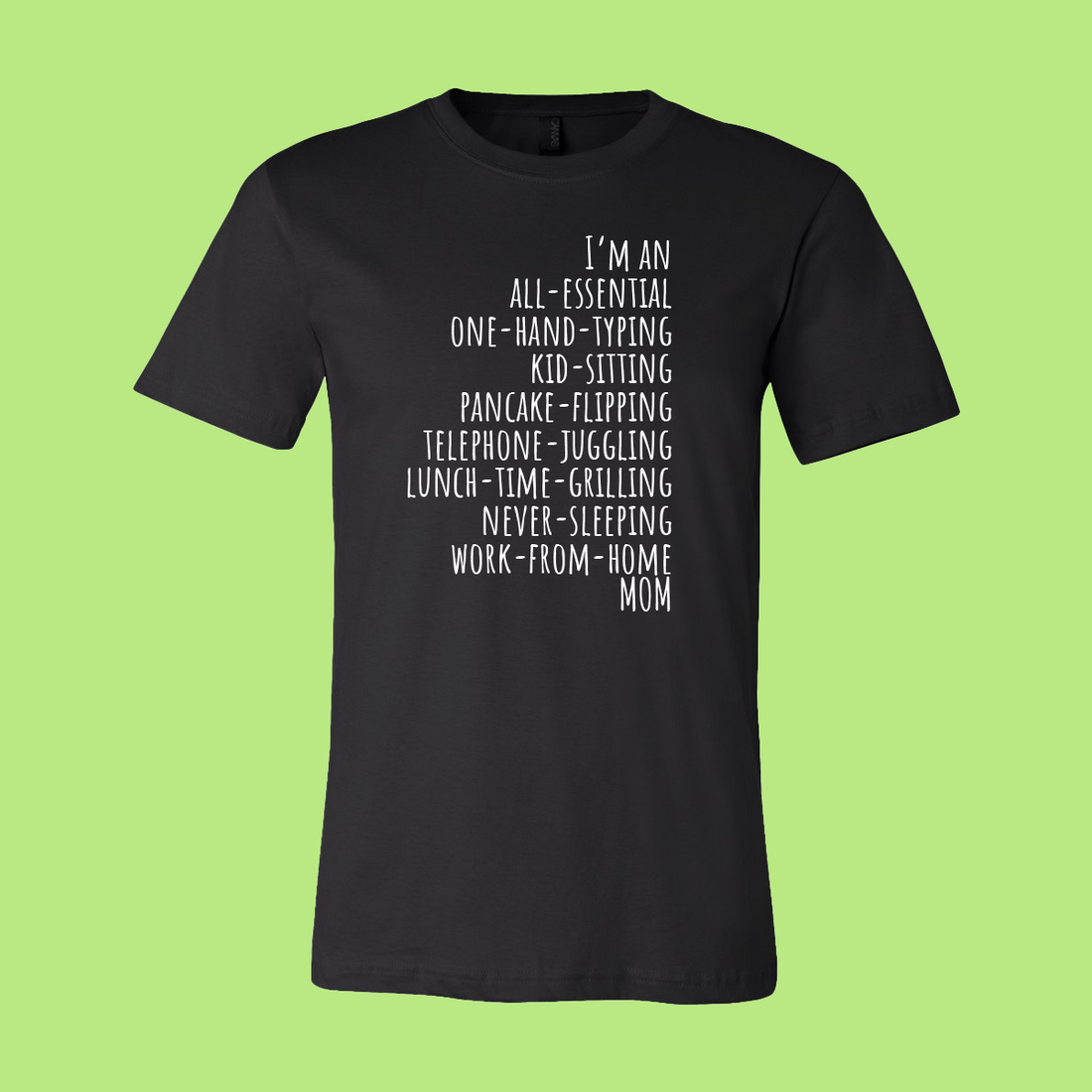 Stay-At-Home Mom (black T-shirt)
Every purchase you make helps our artists innovate new ways to equip youth and uplift communities. 

We all know that moms are all-essential parts of our lives. Let's honor the moms who are doing it all right now: watching the kids, holding down a job, and, hopefully, maintaining some semblance of sanity. During this crazy time, we just want to say a sincere "thank you" to all the moms out there. 
**Ships within two weeks