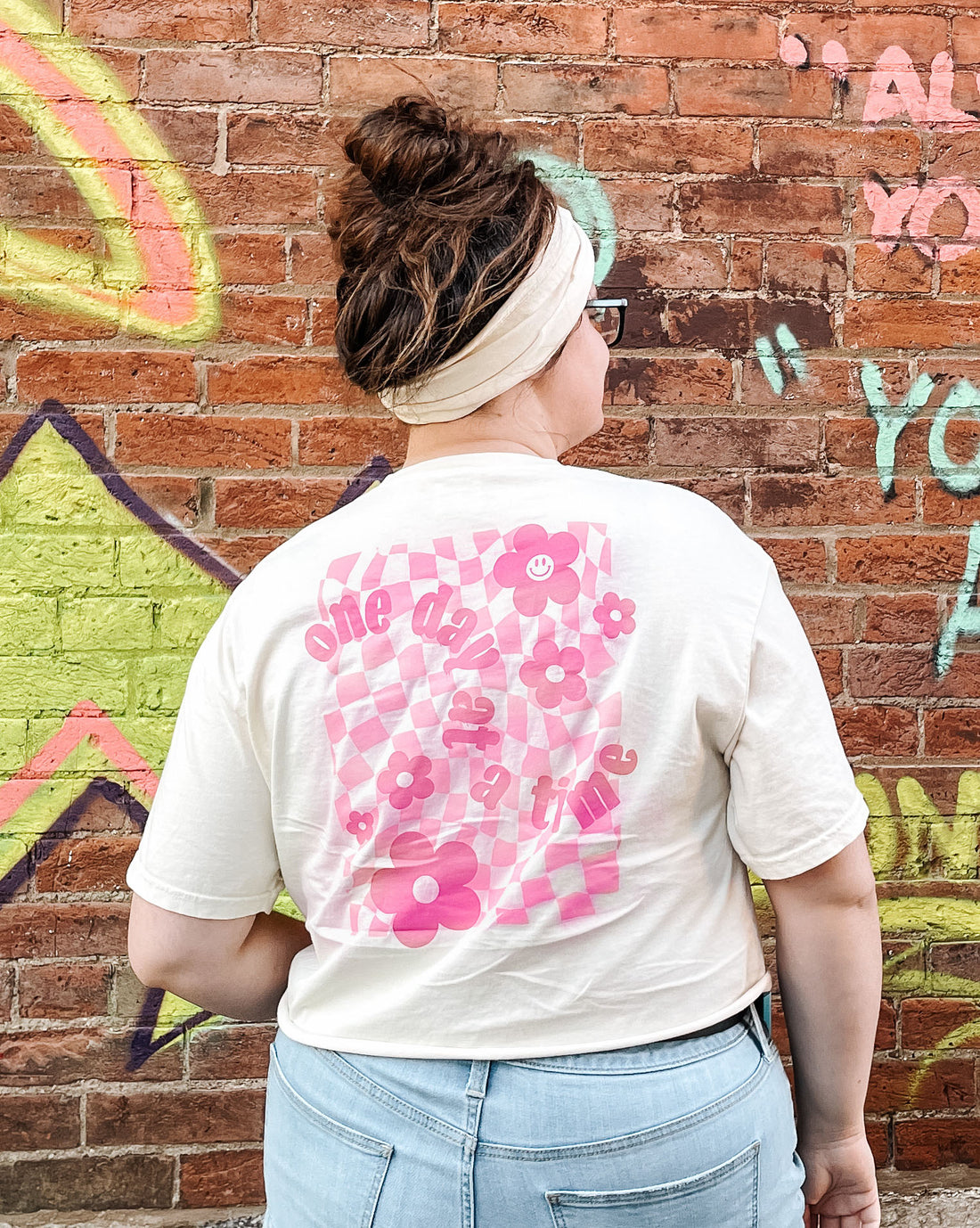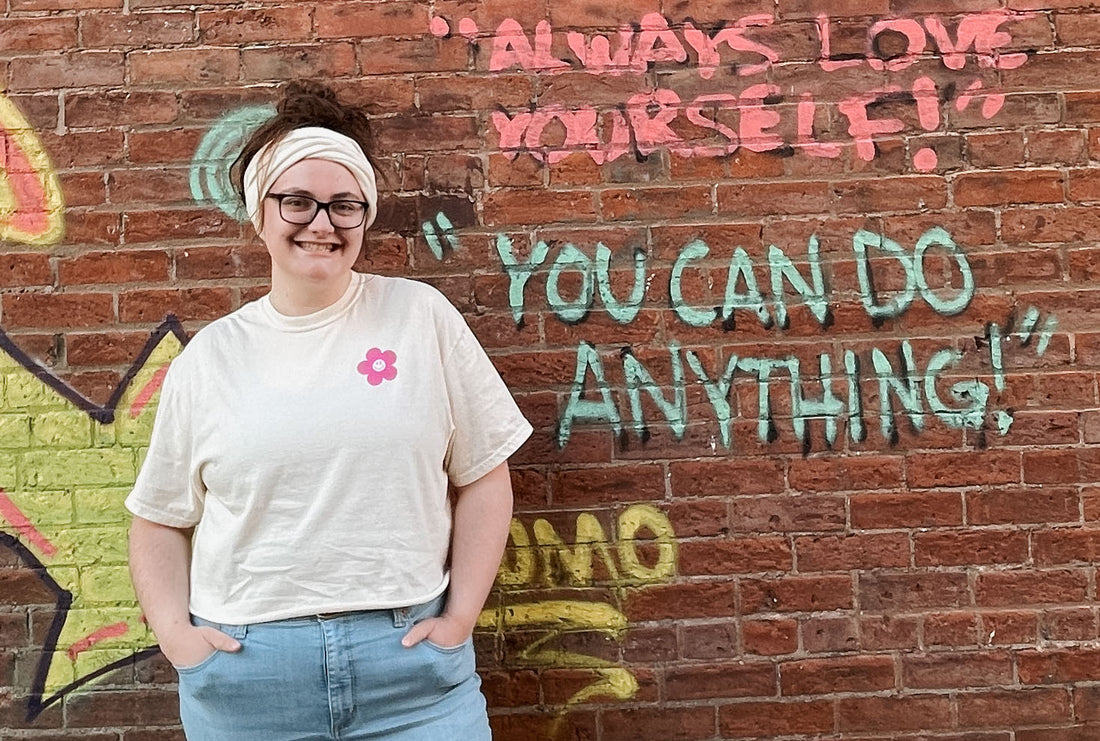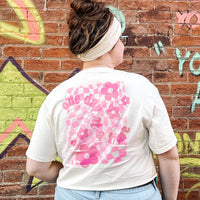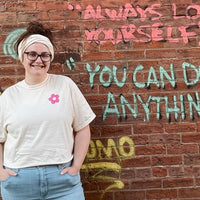 One Day At A Time (ivory T shirt)
Every purchase you make helps create a recovery-rich environment where our interns can thrive.

Sometimes life seems like a whirlwind, and every moment blends into one too-long day. Sometimes anxieties surface about this afternoon, tomorrow, next week, the long-term. Sometimes it's all just too much to handle. Maybe you're battling addiction, raising kids, trying hard to pay that mortgage, or you just can't seem to get one foot in front of the other. 
In the recovery world, we learn not to focus on the future or the past, but to be  present in the moment. It's so easy to think about how hard it is to stay sober and on track, but instead let's take it "One Day At A Time" and take time to smell the flowers. 
**Ships within two weeks